Friday, May 18th, 2012
The loss of great talent continues.
Recently, we lost the Bassist from Booker T's Band, Donald 'Duck' Dunn. If you have any of their tracks he's there riding that extraordinary groove only he could make.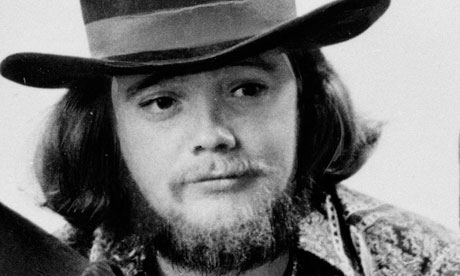 I also recently learned that he also played on the original version of 'respect' by Otis Redding.
Only a day or so ago, dedicated funk man, & bandleader , Chuck Brown passed away.
Many of us will have jumped to a track (or 5) of his in our time, & although associated in the wider media as the the father of DC gogo music, many will know he has a long musical history crate diggers & b-boys of a certain vintage will have dropped moves to that well-know sample from Ashley's Roachclip

Sampled by Run DMC to Eric B, LL Cool J & all those inbetween, despite Gog0 not scaling the heights of popularity like Dance music, house or hip hop, ironically, some of his heaviest tracks have formed the backbone of hip hop's musical backstory.
The latest light to leave this world is Donna Summer
Undisputed talent, known more for helping to define Disco, more specifically, the Euro-sound of disco with Giorgio Moroder, it's only now with her death we realise the influence & respect she garnered from the music industry's heavy hitters.
To that end I thought it fitting to include a section from the BBC documentary 'Queens of Disco'

Despite being know for her work in the 70's Disco era, she's had a diverse output.
The  upside to this will be that the incredible body of work these people leave behind will continue to be heard by & inspire others.